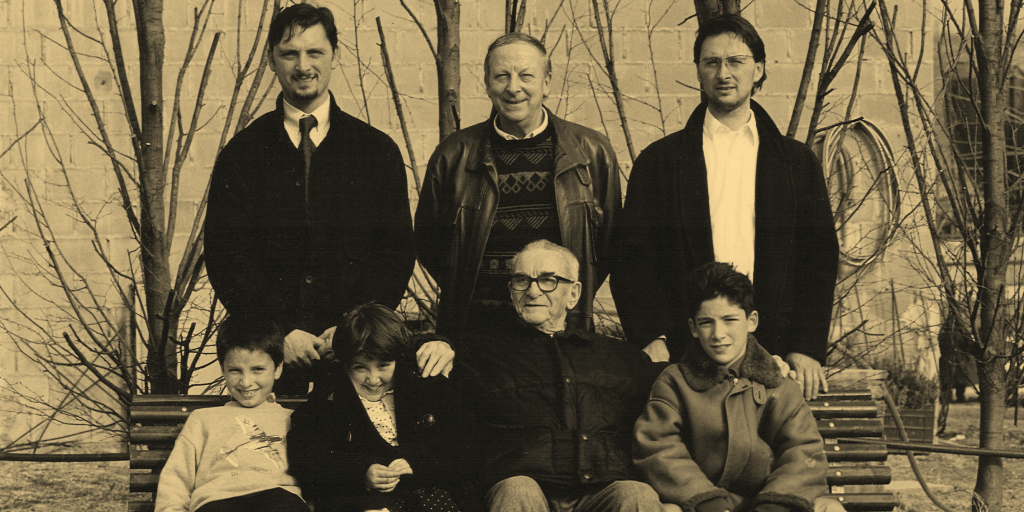 VE-CA's facility is set in Emilia-Romagna, region located in the Northern Side of Italy, with Bologna City as the capital.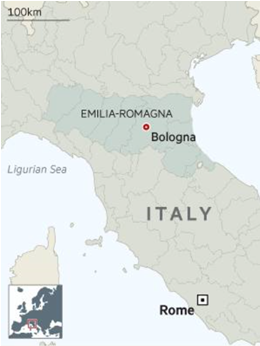 That region, beside to be known as "The Food Valley", is also renowned in the mechanical and mechatronics fields and for its high-skilled manpower. In term of GDP, Emilia-Romagna region can be considered as the "engine" of the Italian economy, according to latest available statistics.
VE-CA was founded by Venturi Sauro and his wife Caselli Annamaria in 1976. It was founded as company branch of another company where Sauro were shareholder and whose the main scope of business was the design, construction and selling of tooling for sheet-metal working.
Sauro's background come from a mix between the working experiences done during his stay in Switzerland and the teaching provided by his father Renzo, who worked several years in which it was the leading Italian ammunition company at that time.
The 90's have been a key turning point for the company:
– The Company moved in a new bigger production facility;
– Sauro's sons, Marco and Maurizio joined the company, Marco took care of Technical and Quality matters whilst Maurizio of Sales and Purchasing;
– Investment in high-speed presses for large production running and on transfer presses for production of parts with complex geometry;
– The company started exporting its products abroad.
With the beginning of third millennium, the company consolidated its export rate that, as of today (y2021) represent approximately 90% on the turnover, with an amount of parts produced per year that constantly exceed the hundred million unit. Other relevant facts of that beginning of millennium have been:
– The implementation of a Quality and Environmental System according to recognized Standard (ISO 9001:2015 and ISO 14001:2015);
– Marco and Maurizio sons and daughters joined the company; Alan is in charge of Quality/Environmental and Customer Care Department, Evelyn of Administration and Manuel of Production;
– Sauro is still in the company and oversees all the operations.
Our Strenghts:
– "Familiar" business relationship with relevant stakeholder;
– Flexible processes set upon customer's need;
– High degree of experience on both blanking and deep-drawing technology and on processing both ferrous and non-ferrous raw material;
– Robust financial situation.
Our Certifications:
– Quality Management System according to ISO 9001:2015 Standard
– Environmental Management System according to ISO 14001:2015 Standard
– NSF/ANSI 14 Certified Plant
– Financial statements periodically reviewed by third-party authorities